A proposed agenda for structured dialogue to move beyond the rifts in the atheist and skeptic communities - Michael Nugent
Posted on: March 21, 2013 - 12:09am
A proposed agenda for structured dialogue to move beyond the rifts in the atheist and skeptic communities - Michael Nugent
Michael Nugent of Atheist Ireland has been hosting a series of blog posts and discussions (in the comments sections) which began somewhat inconspicuously, but rapidly developed into a rather robust and productive dialogue between some individuals who have been involved in a gruelling, nearly two-year long conflict spanning several online and offline atheist & skeptic activist communities. Though many atheists and skeptics, especially those not so deeply involved in online activism, are largely unaware of this conflict, for those who are involved it can seem to have taken on a bizarre life of its own.
As the dialogue has developed, Nugent has taken some initiative and has been applying his long experience as a peace and secular activist to catalyze progressive stages of the process, with the goal to "move beyond the rifts in the atheist and skeptic communities". The text of his latest blog post is included below. Please visit his blog to read the original, and to participate in this ongoing discussion.
---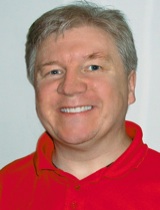 Having read the comments so far here and on other websites, and the opinions shared privately by others, I want to suggest a five-item agenda as the basis for a structured dialogue to move beyond the rifts in the atheist and skeptic communities.
Please read this proposal in a charitable frame of mind.
It is a proposal for structured dialogue between individuals, not between imagined monolithic groups, and the power of any outcomes will lie in their content and how they were formulated, and not in any assumed authority.
It is aimed at those of us who want to move beyond the rifts and to build strong, inclusive, caring and supportive atheist and skeptic communities and groups, that promote robust and rational debate of issues while avoiding needlessly hurting people.
It is not aimed at people who want to escalate the hostilities, or who want to continue to cause unnecessary hurt to other people.
Before I propose the agenda, I want to describe its context.
What is the prize of a successful outcome?
The World Atheist Convention in Dublin two years ago was an optimistic time for many atheist activists. We debated science and religion, secular education, communicating atheism, combatting blasphemy laws, confronting or accommodating religion, women atheist activists, and building secular coalitions.
We adopted the Dublin Declaration on Secularism and the Place of Religion in Public Life. And we launched the newly restructured Atheist Alliance International as a truly international support network and advocacy group for promoting change.
At that Convention we had, enthusiastically working together, some of the people who are now prominently associated with the current rifts, as well as many people who are not. There was a sense of camaraderie, a sense of awareness that we were involved in a project bigger than our own personal priorities.
We had people who were battle-hardened by enough campaigns to not be naive about what was possible, but who felt that we were on the cusp of contributing to something important.
We had, and I believe we still have, the potential to harness that intellectual and political energy into an effective international movement that is inclusive and caring and supportive while promoting robust debate and free speech.
We had, and I believe we still have, the potential to combine the best contributions of many good people on all perceived 'sides' of the rifts, who are currently unable or unwilling to work together, because they have been unfairly misrepresented and hurt by people who in turn have been unfairly misrepresented and hurt by others.
I am giving this context not merely to focus on the prize of moving beyond the rifts, but also to highlight that the effect of the rifts goes well beyond personal disagreements between people on different blogging networks and internet forums.
The rifts are both hurting people on all perceived 'sides' and also harming the day-to-day work of atheist and skeptical and secular advocacy groups around the world. We need to resolve both of these consequences of the rifts, because both are important.
A charitable opinion of other people's motivations
I have a charitable opinion of how the rifts developed. My personal biases may make this easier for me than for others, because I know and like (for example) Richard Dawkins, Paula Kirby, PZ Myers and Rebecca Watson, and I believe that all four are good people who are devoting a lot of voluntary time to trying to improve the world in ways that they sincerely believe to be good.
If your personal experience causes you to believe that (for example) Richard and Paula are good people, and that they are being unfairly misrepresented, then please try to consider that (for example) PZ and Rebecca may also be good people who are being unfairly misrepresented.
If your personal experience causes you to believe that (for example) PZ and Rebecca are good people, and that they are being unfairly misrepresented, then please try to consider that (for example) Richard and Paula may also be good people who are being unfairly misrepresented.
If you know that you are a good person, and that you are being unfairly misrepresented and hurt by others, then please try to consider that you may also be unfairly misrepresenting and hurting other good people who disagree with you.
How did we get from there to here?
I see most of the escalating series of events as well-meaning people, on all perceived 'sides', making well-meaning comments, that were unintentionally hurtful to others, partly because they were made in environments where robust debate is encouraged and comments are made hastily.
Entangled with these well-intentioned interactions, a small number of other people were deliberately trying to increase conflict, either for fun or to hurt people they disliked. And some people on either perceived 'side' started to respond – in an equally hostile way – to both the well-intentioned people who disagreed with them and the people who were deliberately trying to increase conflict and hurt them.
At least four separate substantive issues have now become entangled in this escalating conflict. They are sexism and harassment, ideological disagreements about issues including feminism and free speech, personal abuse and bullying, and a tendency to hype up disagreements and attribute malign motivations and escalate hostility.
The general atmosphere of escalating hostility has spread to other issues, and other individuals not associated with the original problems have been treated in an equally hostile way. Off-the-cuff comments have been screen-grabbed for future reference, unscripted remarks have been recorded and transcribed, and it is now harder for anyone to withdraw from previously held beliefs even if they wanted to.
In this atmosphere, the small number of people who are deliberately trying to cause harm have been able to sit back and watch well-intentioned people tear each other apart or refuse to work with each other, while the majority of atheists and skeptics are bemused and disappointed by the inability or unwillingness of people who are supposed to be reasonable to lead by example and act reasonably.
Proposed agenda for structured dialogue
Based on the contributions to these and other discussions in recent weeks, I think a reasonable dialogue could have these five agenda items:
1. How we can work together on core issues on which we broadly agree, including promoting reason, critical thinking, science, skepticism, atheism and secularism in the real world.
2. How we can balance the right to freedom of expression and robust debate about ideas and issues, with the desire to not unnecessarily hurt people who disagree with us about those ideas.
3. How and to what extent our various communities and groups should have ethical and equality and social justice issues on our internal and external agendas.
4. How we can each, as individuals, lead unilaterally by example by behaving reasonably and charitably and constructively, while others are not doing so.
5. Any other issues that people believe are important to address.
I think it would be helpful to discuss these issues separately, with the awareness that they all tie together, but focusing on one at a time.
They are sequenced in an order than can gradually build trust by starting with items on which there is agreement, then moving through principles of how we can choose to behave, and ending with practical actions.
While this is a dialogue between individuals, it will obviously be strengthened by the involvement of individuals who are perceived to be associated with different perceived 'sides' on these issues.
If you are interested in taking part in a structured dialogue between individuals based on this agenda, please let me know.
Any suggestions for how best to practically develop this process are welcome.
View original post and comments
---