#0022 RRS Newsletter for June 26, 2007
Submitted by hellfiend666 on July 22, 2007 - 2:43am.
So, here we are again. Some interesting things in the "Government" section today, and science as well. Beyond that, not much more to say today from me. Slow day all in all.
Thanks to all you who have been reading and all those who've been reposting! May the LSD bus get confused on the way to your bunkers! As always, do not hesitate to comment, make suggestions, or point me in the direction of something noteworthy!
Stay rational,
Jack
and the RRS MI team
Table of Contents
Science News
My contributions for today Science is under attack, as usual
Religion
My contributions for today Religious groups led the NYC gay pride parade Freedom + Islam = Atheism Is Ray Comfort now competing with the RRS?
Government
My contributions for today Another child added to Iran's Execution Row - Now 69 known
Community
My contributions for today Barbara Forrest: Inside Creationism's Trojan Horse (Video) ATHEISTS, RESPOND! New Atheist Profile
Entertainment
My contributions for today Landover Baptist Pastor Preaches to Atheists (comedy)
RRS Marathon Day 4 airing now! Hosted by Rook Hawkins!
----------------- Bulletin Message -----------------
From: RATIONAL RESPONSE SQUAD
Date: Jun 25, 2007 1:28 PM
Come join us in our chatroom as we bring you yet another day of RRS Shows. Right now we're playing show 64 - Who Are The Rational Responders? Ever wonder where we got our start? Why we became atheists? Now you can find out! Your questions answered in this show! Additional shows as the night goes on, along with great Atheist and Freethought Music!
Pass on!

The first RRS MI meeting
The first meeting for the Rational Response Squad Michigan chapter, a 4th of July BBQ party!
Hosted By:
Jack Wynne
When: Wednesday Jul 04, 2007
at 2:00 PM
Where:
Jacks house
321 Central
Inkster, MI 48141
United States
Description:
This will be an informal event, a chance for us to meet an discuss what we want to see out of this chapter. This will be a BYOB event, but I will be cooking the main courses, including baby back ribs, various grillable fish, chicken, some game, burgers, and hot dogs. If anyone feels so inclined to bring a side dish to add to the spread, I will not object! Space to crash for those who may need it will be available, so I hope to see all of you locals here! You schmucks in Canada and Ohio too!

Click Here To View Event
This is an awesome site I was just informed of!

The Complete Works of Charles Darwin Online
Hubble Space Telescope - Chapter 5
Hubble Space Telescope - Chapter 6
Hubble Space Telescope - Chapter 7
On The Day Carl Sagan Died
Science is under attack, as usual
----------------- Bulletin Message -----------------
From: Mr. G.A.W.N. Date: Jun 25, 2007 2:50 AM
this is older and you might have seen it but whether you have or havent, here is a fresh reminder that god doesnt like facts. . . Always remember, religion ruled at one time and it was called the dark ages. . . _gawn
Religious groups led the NYC gay pride parade
----------------- Bulletin Message -----------------
From: The A-Team
Date: Jun 24, 2007 9:43 PM
Gay Pride Focuses on Religion, Marriage
Sunday, June 24th, 2007 at 7:21pm EST


AP Photo/Noah Berger

NEW YORK
Religious groups led the city's gay pride parade on Sunday, lending gravity to an often outrageous event that also featured a jumble of drag queens in feather boas, marching bands, motorcycle-riding lesbians, rugby players and samba dancers.
"We stand for a progressive religious voice," said Rabbi Sharon Kleinbaum of New York City's Congregation Beth Simchat Torah. "Those who use religion to advocate an anti-gay agenda, I believe, are blaspheming God's name."
The annual parade, one of dozens around the world, commemorates the 1969 Stonewall riots in which patrons at a Greenwich Village gay bar fought back against a police raid.
At San Francisco's festival, the wife of Democratic presidential hopeful John Edwards marked the occasion by splitting with her husband over support for legalized gay marriage.
"I don't know why someone else's marriage has anything to do with me," Elizabeth Edwards said at a news conference before the parade. "I'm completely comfortable with gay marriage."
Kleinbaum, who heads the world's largest predominantly gay synagogue, and the Rev. Troy Perry, founder of the Metropolitan Community Church, were the New York parade's grand marshals, waving from hers-and-his convertibles.
The march took place days after the New York State Assembly passed a bill legalizing same-sex marriage, which Gov. Eliot Spitzer supports. Although the bill is unlikely to pass the Republican-controlled state Senate anytime soon, parade-goers said they were cheered by the Assembly's action.
"This is one very important step toward full equality for all New Yorkers," Kleinbaum said.
City Council Speaker Christine Quinn, one of the nation's most prominent openly gay elected officials, said she could not predict when the Senate might approve same-sex marriage.
"All conventional wisdom in New York state on gay marriage is out the window," she said. "I think we are really doing better than anyone would ever have thought we could be doing on this."
As in past years, exhibitionism was also on display as the parade inched down Fifth Avenue and into Greenwich Village. Revelers gyrated in bikini briefs and pranced in spike heels.
But the placement of the Christian, Jewish and Buddhist religious organizations near the head of the march _ ahead of AIDS service groups and political advocacy groups _ gave them unaccustomed prominence.
A Buddhist group carried signs that said "Construct Dignity in Your Heart" and "Don't Block Your Buddha."
"We're all Buddhas," said Hortense De Castro, a teacher from Manhattan. "It's just a matter of letting it come out."
In San Francisco, Elizabeth Edwards made her remarks on same-sex marriage almost offhandedly after delivering a standard stump speech during a breakfast hosted by the Alice B. Toklas Lesbian Gay Bisexual Transgender Democratic Club. California's presidential primary is Feb. 5, one of the earliest in the nation.
"John has been pretty clear about it, that he is very conflicted," she said. "He has a deeply held belief against any form of discrimination, but that's up against his being raised in the 1950s in a rural southern town."
In December, John Edwards said: "It's easy for me to say, civil unions yes, partnership benefits, yes," he said. But on gay marriage, he said, "I'm just not there yet."
New York's parade featured contingents of gay police officers and firefighters, as well as ethnic gay groups including South Asians, Haitians and American Indians.
An Argentinian and Uruguayan group featured an Eva Peron impersonator in a flowing gown.
Tens of thousands of people attended the march. Spectators lining Fifth Avenue included gay people sporting rainbow flags and curious tourists.
Andrew Stanley of Shrewsbury, England, said the march was "very colorful."
"I've never seen one before," he said, "but I think it's a good idea."
___
Associated Press writer Paul Elias in San Francisco contributed to this report.
The A-Team and we approve this message.
Freedom + Islam = Atheism
----------------- Bulletin Message -----------------
From: ATHEISTS AGNOSTICS SKEPTICS & HUMANISTS ON MYSPACE
Date: Jun 25, 2007 8:40 AM
Here's what we can justifiably call ultimate irony or inadvertent self-irony. Click the pic to find out more about Islam (by ex-Muslims).
Is Ray Comfort now competing with the RRS?
----------------- Bulletin Message -----------------
From: The A-Team
Date: Jun 25, 2007 4:10 PM
Comfort plans to use the bible to cure people of their irrational beliefs, which should work great, since every religion believes in the bible...right?
----------------- Bulletin Message -----------------
From: Way of the Master
Date: Jun 25, 2007 1:51 AM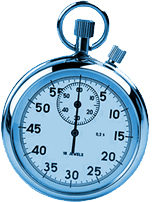 Monday, June 25, 2007
A Full Understanding
Hi. I'm Ray Comfort. Listen to what a tool I am. Now I'm ironically trying to cure people of their irrational beliefs, but only to convince them to embrace another irrational belief. I have a great job. I don't hold a degree in anything useful. I just get paid to talk. I get paid to call people evil trash. And people think I'm a great guy even though I'm a bully and a coward.
"What are you doing? You're insulting my intellect. And so I am."
- Ray Comfort
We are The A-Team and Ray, you're so, so close. You've already rejected all but one god. Just a little further, and you're free of delusion.
High court signals rightward tilt
By MARK SHERMAN, Associated Press Writer Mon Jun 25, 4:40 PM ET
WASHINGTON - The Supreme Court liberated corporate and union political spending, limited students' speech and shielded the White House faith-based program from legal challenge Monday in 5-4 rulings that pointed up the court's shift to the right.
President Bush's two appointees, Chief Justice John Roberts and Justice Samuel Alito, were front and center. They wrote the main opinions in those three decisions — including the "Bong Hits 4 Jesus" free-speech case — as well as another ruling that had been sought by the administration and business groups in an environmental case.
Five justices — Roberts, Alito, Anthony Kennedy, Antonin Scalia and Clarence Thomas — formed the majority in each decision. The court's four liberals, Stephen Breyer, Ruth Bader Ginsburg, David Souter and John Paul Stevens, dissented each time.
Kennedy, the only justice in the majority in all of the court's 21 5-4 decisions this term, has voted with his conservative colleagues more often recently in the close cases.
With its term rapidly nearing an end, the court has perhaps the biggest issue of the year still to decide: whether public school districts can take account of race in assigning students to schools. Many court watchers are expecting a similar ideological split, with conservatives limiting the use of race.
Democratic presidential candidate John Edwards was among those who bemoaned the court's rightward tilt.
The court "is moving the right wing's agenda faster than we've seen in decades — slamming the courthouse doors in the faces of ordinary people, favoring big businesses over civil rights and undermining protections for women and the environment."
But White House spokeswoman Dana Perino said Monday's decisions included a loss for the administration in the campaign finance case.
"The president's position is that in any case you're going to have someone who loses and someone who wins, but we can all be confident that we have fantastic Supreme Court justices. These are the type of people that the president wanted to have on the bench," Perino said. "Chief Justice Roberts and Justice Alito are proving themselves to be ones who have the intellectual vigor that they can bring to the bench."
The campaign finance ruling, opening the way for deep-pocketed interests to broadcast so-called issue advertising close to elections, was a clear demonstration that changes in the court's lineup can alter a case's outcome.
In 2003, the court upheld the landmark McCain-Feingold campaign finance law, which included a provision that barred interest groups from running corporate- or union-funded radio and TV ads that mention a candidate's name within 30 days of a primary or 60 days of a general election.
Justice Sandra Day O'Connor was in the majority four years ago. On Monday, Alito, who took O'Connor's seat, joined Roberts' opinion taking a dim view of restrictions on those ads.
"Where the First Amendment is implicated, the tie goes to the speaker, not the censor," Roberts said.
Justice David Souter, who read from his dissent in the courtroom, said, "After today, the ban on contributions by corporations and unions and the limitation on their corrosive spending when they enter the political arena are open to easy circumvention, and the possibilities for regulating corporate and union campaign money are unclear."
Although the court divided along liberal-conservative lines, interest groups across the political spectrum were allied in opposition to the advertising restrictions.
Separately, Roberts endorsed First Amendment limits in his majority opinion in the "Bong Hits 4 Jesus" case. Schools can regulate student expression that advocates the use of illegal drugs, he said.
The principal of a Juneau, Alaska, high school suspended student John Frederick who displayed the banner at a public event, provoking a civil rights lawsuit.
The court did not go as far as the Bush administration and the school district wanted, allowing schools to tamp down any speech officials determined ran counter to their educational mission.
Alito, in a concurring opinion, said, "This argument can easily be manipulated in dangerous ways, and I would reject it before such abuse occurs."
Stevens wrote in dissent of the ruling that the banner was a nonsensical message. "The court does serious violence to the First Amendment in upholding — indeed, lauding — a school's decision to punish Frederick for expressing a view with which it disagreed," he said.
Alito wrote the court's opinion that said ordinary taxpayers cannot challenge a White House initiative that helps religious charities get a share of federal money.
The decision blocks a lawsuit by a group of atheists and agnostics that objects to government conferences in which administration officials encourage religious charities to apply for federal grants.
In dissent, Souter said that the court should have allowed the taxpayer challenge to proceed.
Source:
High court signals rightward tilt
Check out this article, infuriating is not a strong enough word...
Feds to Fund Unproven Faith-based Prisoner 'Rehab'
Another child added to Iran's Execution Row - Now 69 known
----------------- Bulletin Message -----------------
From: The A-Team Date: Jun 25, 2007 4:17 PM
----------------- Bulletin Message -----------------
From: Brian the Dilettante
Date: Jun 25, 2007 9:11 AM
From:
Jussi K. Niemelä
Donna G - Women & Children First
Another child added to the Iran Execution ROW - Now 69 known cases
In an interview with BBC Radio (Persian), Iranian human rights lawyer Mr. Abdolfath Soltani gave a warning about imminent execution of yet another child in Iran who was sentenced to death for an alleged crime (possiblly due to self defense) when he was 16 years old. His name is Mohammad Ahmadi who is now 19 years old.
This brings the total number of children facing execution in Iran to 69. On June 17, 2007 Stop Child Executions Campaign for the first time published a comprehensive list of 68 children : http://scenews.blog.com/1857468/
Stop Child Executions Campaign strongly condemns Iran's violation of International laws. Iran remains to be the only country in the world with such an extensive list of children facing execution. Nazanin Afshin-Jam and Stop Child Executions are extremely concerned about the status of these children as two were already executed in Iran this year.
READ MORE
The A-Team and we approve this message.
Barbara Forrest: Inside Creationism's Trojan Horse (Video)
----------------- Bulletin Message -----------------
From: ATHEISTS AGNOSTICS SKEPTICS & HUMANISTS ON MYSPACE
Date: Jun 25, 2007 8:32 AM
Barbara Forrest: Inside Creationism's Trojan Horse (6/16/07)
http://www.centerforinquiry.net/digitalmedia/creationisms_trojan_horse
ATHEISTS, RESPOND!
----------------- Bulletin Message -----------------
From: ATHEISTS AGNOSTICS SKEPTICS & HUMANISTS ON MYSPACE
Date: Jun 25, 2007 8:36 AM
I seldom read the newspaper but yesterday I thumbed through it to the editorial/opinion section and found this article. I have yet to read an opinion by an atheist or agnostic printed in this newspaper. I have commented in the past but have never seen my comments sent to press. I am hoping that one or more of my friends will find this interesting and comment as well. The web address is at the bottom of this bulletin. Please feel free to repost.
New atheists, ancient argument
David C. Steinmetz | Special to the Sentinel
June 24, 2007
Atheism is hardly a new philosophical position in the history of the human race. As long as religious people have affirmed the existence of a god, other, more skeptical people have felt compelled to contradict them.
What is new about Anglo-American atheism is only the successful publication in recent years of several best-selling books, denying the existence of God and attacking religious belief as irrational and ill-founded. The vehemence of these attacks, if not their novelty, has earned their authors the nickname the "new atheists."
Probably the best-known of the so-called new atheists are the journalist Christopher Hitchens of Vanity Fair and The New Yorker and the evolutionary biologist Richard Dawkins of Oxford University.
Hitchens was born in Portsmouth, England, and, like Dawkins, educated at Balliol College, Oxford. His book, God Is Not Great, makes it clear that he regards religion as an enemy of civilization, an entirely toxic enterprise that ruins anything it touches.
Religion has its origin in what Hitchens regards as the perfectly understandable human fear of death (since humans are the only animals who know in advance they are going to die) and in the hope, completely unfounded, that there is some way to avoid this grim, but inescapable, fate.
Ever the pugnacious contrarian, Hitchens is witty, combative, sarcastic, intelligent and generally outrageous. He loves to rip out the shirttails of the pious (whatever their religion) and set fire to them.
Dawkins is a somewhat different animal. He was raised as a rather conventional Anglican, but abandoned his faith at 16, when he was persuaded that evolution, and not divine providence, accounted for the rich diversity of the natural world. If purely natural processes provided satisfying explanations for the world as it is, then belief in God became for Dawkins a redundant luxury.
In his book The God Delusion, Dawkins spells out his conviction that reason embraces conclusions based on evidence alone, while faith believes assertions based on no evidence whatever. Worse yet, faith often contradicts evidence that undercuts what it wants to believe.
The Oxford theologian Alister McGrath -- himself an adult convert to Christianity from atheism -- challenged Dawkins' view of faith as irrational. McGrath was convinced that Christianity provided him with a richer, more coherent and therefore more intellectually satisfying account of reality than atheism had ever offered. He conceded that his starting point was not reason alone but felt that his position was nevertheless thoroughly rational.
McGrath echoes the argument of St. Augustine that reason needs to be oriented toward the truth so that it can function properly. Faith is not about swallowing as many groundless propositions as possible. It is about an essential alignment with the way things really are. Otherwise, reason is clueless about things that genuinely matter.
What seems puzzling to Hitchens and Dawkins is that religion, "toxic" and "delusional" though it may be, shows no sign of disappearing. If anything, the reverse is true.
This fact runs contrary to the prophecy by some European intellectuals in the 18th century that religion in general and Christianity in particular were doomed to extinction. The more "modern" the world became -- so ran the confident prediction -- the more "secular" it must inevitably become as well.
There are, of course, some places in the world where this prophecy has come true, Europe chief among them. But as an accurate prediction of the world's future, it falls absurdly short of the mark.
Hitchens blames the persistence of religion on what he regards as the fact that human beings belong to an incompletely evolved species. But both Hitchens and Dawkins find plenty of other villains to blame as well. They condemn everyone from religious moderates, who lend a cloak of respectability to religious fundamentalists, to left-wing "post-modernists," who undercut the "modernist" assumptions essential to the religious views of the new atheists.
It would be nice to be able to say that Hitchens and Dawkins render -- inadvertently -- a useful service to religion by offering such a tough critique of its faults and failings that they clear the cobwebs from the minds of religious believers. Unfortunately, nothing could be further from the truth.
Dawkins seems to think that a world-class knowledge of biology (which he undoubtedly has) can make up for the complete lack of philosophical or theological sophistication with which he is afflicted, while Hitchens appears content to be clever and amusing rather than strive for intellectual profundity.
Frankly, atheism deserves better at the hands of its friends.
David C. Steinmetz is the Amos Ragan Kearns Professor of the History of Christianity at The Divinity School at Duke University in Durham. He wrote this commentary for the Orlando Sentinel.
Copyright © 2007, Orlando Sentinel
New Atheist Profile
----------------- Bulletin Message -----------------
From: Dangerous Talk
Date: Jun 25, 2007 5:39 PM
Please add to your friends list:




And don't forget to donate...
-Staks

Robot Chicken: Jesus and the Argonauts
Robot Chicken John 8:7
Kill Bunny
Nuckin' Futs! The JibJab Year in Review
|Funny Jokes at JibJab
Landover Baptist Pastor Preaches to Atheists (comedy)
----------------- Bulletin Message -----------------
From: ATHEISTS AGNOSTICS SKEPTICS & HUMANISTS ON MYSPACE
Date: Jun 25, 2007 8:26 AM
Keith (enemy combatant for peace)
LOL, thanks Cheryl
Landover Baptist's Pastor Deacon Fred addresses thousands of hellbound freethinkers in front of Congress at the Godless March on Washington.

The darkness of godlessness lets wisdom shine.