Atheist Convention Pictures!
Posted on: October 1, 2007 - 2:44am
Atheist Convention Pictures!
Photos from the convention. More to come later...
Richard Dawkins in RRS interview.
Hitchens in the same chair.
Lori Lipman-Brown (Atheist Lobbyist in Washington), Greydon Square, Hambydammit.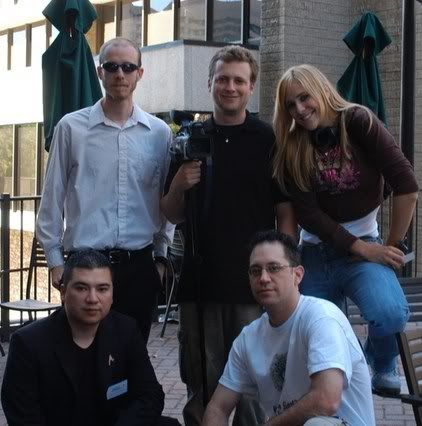 Documentary Film Crew on back row. Rich and Sapient front.
Brian37 being, well... Brian37. Sapient observing.
Dore (Film Crew) and Rook. Gosh they're cute!
More pictures to come. I'm on the slowest computer in the world. Have patience.
Atheism isn't a lot like religion at all. Unless by "religion" you mean "not religion". --Ciarin