Behold, the Atheists' New Nightmare!
Submitted by Blasphemanus on June 8, 2007 - 2:56pm.
I was browsing around youtube yesterday and came across Ray Comfort's famous "banana demonstration." If you've somehow never had the pleasure of witnessing this, it can be found here. My initial reaction was along the lines of, "what in the hell is he babbling about now?" But I heard him out. I listened to his presentation objectively and walked away fairly indifferent. I didn't think much of it at first.
But a few hours later, I went to go grab a snack. I had a box of cheez-its:
They were on sale at Vons. Buy one, get one free. And so I did.
I wanted to grab a handful of this wonderfully artificial snack and bring some upstairs with me, but I couldn't figure out how. I didn't want to bring the whole box with me as I would end up eating more than I should and wind up with a tummy ache. So I needed to find some practical way to transport the cheez-its. I didn't want to take a literal handful, as this would be too messy and I would have to place the cheez-its on my desk, which is littered with dust and fingernails, not exactly the most sanitary place for such a high-caliber snack food. After much deliberation, I came across a couple of stacks of 10 oz. Dixie cups in a cabinet:
The greatest epiphany of my life followed. I took one of these cylindrical 10 oz. cups and placed it on the counter:
Then I took one of the square-shaped cheez-its and realized it could fit in one of these cylindrical cups:
I then proceeded to place several more square-shaped treats into the cylindrical-shaped cup, and viola! A convenient way of transporting the cheez-its!
How could this be!? Here I have these square-shaped objects, cheez-its, yet they fit perfectly into this cylindrical-shaped object, a plastic cup! I tried to use logic and science to rationalize how this could be, but could find no answers. The only plausible explanation is that a higher power must be at work. This is the greatest evidence I could ever encounter. Just as God created the banana to fit perfectly in a human's hand, He created cheez-its to fit perfectly in a 10 oz. plastic Dixie cup. How can "evolution" possibly explain this? Are you going to tell me that these cheez-its were once monkeys? Or that the plastic cups used to be dinosaurs? Hah! <--- That was me scoffing at such an absurd notion.
So, using logic and reason as my friends, I can conclude that if
+
=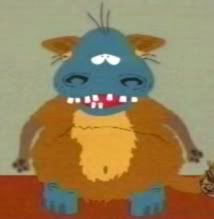 then
+

=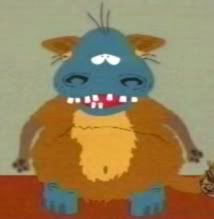 It's all very, very clear to me now. This evidence is all anyone should need to see that God is real. If you are still somehow not convinced, I truly pity you.