#0029 RRS Newsletter for July 14, 2007
Submitted by hellfiend666 on July 22, 2007 - 3:05am.
The Government section is pretty heavy today, but I would reccomend that you read the contents in it's entirety. To spout out my personal motto, "If your not outraged, your not paying attention!"
Toaday is the last day to vote for the atheist comedian, Jamie Kilstein!
Thanks for reading, if you have any comments or suggestions you can reach me directly HERE.
Stay rational,
Jack
and the RRS MI team
Table of Contents
Science News
My contributions for today Butterfly shows evolution at work
Religion
My contributions for today
Nice, More Christian Radical Home Brew Terrorists.
Christian Terrorism in Colorado
Government
My contributions for today
The Republican War on Science Rages On
Special Comment: On Michael Chertoff's Gut (Keith Olbermann)
DoD No Bid Contracts Has "Put Troops At Risk"
Bush blames Saddam for the US attack of Iraq
Overprivileged Executive
Oh gee dubs...
Unhealthy Interference
Give 'em HELL Dennis [Video]
Community
My contributions for today
Skeptical Online Dictionaries
What theists don't ask
American Atheists Convention on C-SPAN
"What Atheists Can't Answer"!! (WTF is this crap?)
Entertainment
My contributions for today
Worship the Invisible Pink Unicorn
I have decided that I will host monthly RRS MI meetings and/or outings in an effort to build a better sense of community. These will be held on the last Thursday of every month. This means the first one will be held on July 26th, and we will be watching the movie "The God Who Wasn't There". If you all have seen this, please let me know, we can choose another, but I thought it fitting to start with that one, and I WILL start the evening off with a group discussion on where and what we would like to see come out of this local chapter (something that was never really talked about in depth yesterday). Other activities under consideration are things like scientific exhibition outings, protests where needed, and possibly the planning of political activism as our state is concerned.
Thanks go to Double B for this one
Butterfly shows evolution at work
Scientists say they have seen one of the fastest evolutionary changes ever observed in a species of butterfly.
The tropical blue moon butterfly has developed a way of fighting back against parasitic bacteria.
Six years ago, males accounted for just 1% of the blue moon population on two islands in the South Pacific.
But by last year, the butterflies had evolved a gene to keep the bacteria in check and male numbers were up to about 40% of the population.
Scientists believe the comeback is due to "suppressor" genes that control the Wolbachia bacteria that is passed down from the mother and kills the male embryos before they hatch.
"To my knowledge, this is the fastest evolutionary change that has ever been observed," said Sylvain Charlat, of University College London, UK, whose study appears in the journal Science.
Rapid natural selection
Gregory Hurst, a University College researcher who worked with Mr Charlat, added: "We usually think of natural selection as acting slowly, over hundreds of thousands of years.
"But the example in this study happened in the blink of the eye, in terms of evolutionary time, and is a remarkable thing to get to observe."
The team first documented the massive imbalance in the sex ratio of the blue moon butterfly (Hypolimnas bolina) on the Samoan islands of Savaii and Upolu in 2001.
In 2006, they started a new survey after an increase in reports of male sightings at Upolo.
They found that the numbers of male butterflies had either reached or were approaching those of females.
The researchers are not sure whether the gene that suppressed the parasite emerged from a mutation in the local population or whether it was introduced by migratory Southeast Asian butterflies in which the mutation already existed.
But they said that the repopulation of male butterflies illustrates rapid natural selection, a process in which traits that help a species survive become more prominent in a population.
"We're witnessing an evolutionary arms race between the parasite and the host. This strengthens the view that parasites can be major drivers in evolution," Mr Charlat said.
Taken from BBC News
Nice, More Christian Radical Home Brew Terrorists.
----------------- Bulletin Message -----------------
From: The A-Team
Date: Jul 13, 2007 2:25 PM
----------------- Bulletin Message -----------------
From: Big evil Grin
Date: Jul 12, 2007 6:32 PM


Three men in jail over bomb at church
By MARTHA DELLER

Three Burleson men who belong to a "radical Christian activist group" were in the Johnson County Jail on Friday night after a church deacon caught two of them attempting to ignite an explosive device on Independence Day at a church under construction in north Burleson, authorities said Friday.
Dayton Lee Calaway, 19, and Michael Philip Plaisted Jr., 18, were arrested Wednesday night near the Victory Family Church after they got bogged down in mud as a fleet-footed deacon chased them from the church in the 400 block of Northwest John Jones Drive, police said.
Two other people drove away, the deacon told officers.

An explosive device in a glass container was found propped against the church door. The suspects apparently tried to detonate the device twice before being interrupted by the deacon, police and Burleson Fire Marshal Stacy Singleton said.
As authorities were investigating at the church, they were notified of a fire on undeveloped land behind a north Burleson residential subdivision. A nearby resident reported seeing a vehicle drive away.
On Thursday, Jered Michael Ragon, 18, voluntarily went to the police station for questioning after Calaway and Plaisted implicated him, police Detective T. Catron said. Police called a MedStar ambulance because Ragon's feet were burned, and a emergency medical crew treated him at the station.

Ragon had gotten gasoline on his feet as he tried to destroy evidence from the church fire in the field, and his feet were burned, Catron said.

Calaway, Plaisted and Ragon face charges of arson at a place of worship, a first-degree felony that carries a maximum sentence of life in prison, Singleton said.

They remained in the Johnson County Jail in Cleburne on Friday night with bail set at $30,000 each. Ragon also faces a charge of tampering with evidence; bail was set at $5,000.

The glass container from the church and evidence found in the field have been sent to a Bureau of Alcohol, Tobacco, Firearms and Explosives lab for analysis, Singleton said. The ATF and the U.S. attorney's office are reviewing the case to determine whether federal charges will be filed, he said.

Search warrants served Thursday night and Friday morning at Ragon's and Plaisted's homes uncovered evidence that was also sent to the ATF lab, police said.

Cmdr. Chris Havens, the Police Department spokesman, said the suspects boasted about belonging to a leaderless group of 10 or 15 who share a belief that society has become too focused on self-improvement and self-gratification and has lost focus on the glorification of God.

"They admit to being Christian and being brought up Christian, but they believe there should be one denomination and one church, not multiple denominations," Havens said.

"They did not say they had a name for their group, other than they were a radical Christian activist group. That was the way they explained their group," he said.

The suspects said the group has three levels of involvement: Bible study, consensual fighting and destructive acts. Because one of their beliefs is free thought, however, participation in all three levels is not mandatory, they told police.

The three admitted to being in a core group of seven that created the explosive weapon as a test to draw attention to the demise of society and to see whether the device would work, Havens said.

"They believe that the past generations have accumulated trash and are responsible for making younger generations clean up their mess," he said. "They're trying to make a statement and get society's attention regarding that."

That's why two of the men said they were involved in an earlier fire in a recycling bin at CentrePoint Church on Alsbury Road, Singleton said. That fire burned the materials in the bin but did not damage the church, he said.
None of the men has a criminal record, he said.

A fourth suspect, a juvenile, was not arrested because the others said he was not involved, Havens said.
Authorities are trying to learn the identities of the others in the core group, he said.
"We put them in the category of a domestic terrorist group," Havens said. "We hope to discover the names of other individuals involved and if other devices have been prepared along with any plans they may be talking about to further their cause."
Burleson police have no evidence to link the group to an arson fire and vandalism two weeks ago at the Bethesda Baptist Church of Saginaw, Singleton said.
We don't have anything that leads us to believe they've been anywhere else right now," he said.
[email protected]
</div>
We are
The A-Team
and we approve this message.
Christian Terrorism in Colorado
----------------- Bulletin Message -----------------
From: TPO
Date: Jul 13, 2007 6:22 PM
From:
Substance D
Dan

Christian Terrorism in Colorado
vjack, 12/07/2007| Atheist Revolution
It looks like the Christian terrorists are at it again. According to
The Denver Post
, police at the University of Colorado are investigating threatening messages received by the biology department from "a religious-themed group and addressed the debate between evolution and creationism."
The
Post
article said that police were not ready to reveal the full nature of their investigation, but the commander did disclose, "It basically said anybody who doesn't believe in our religious belief is wrong and should be taken care of."
The Panda's Thumb
has some inside information about the case and has revealed
additional details
. Disturbing stuff to be sure, but not yet as bad as what is happening in
Texas
.
The Republican War on Science Rages On
----------------- Bulletin Message -----------------
From: TPO
Date: Jul 13, 2007 5:59 AM
The Republican War on Science Rages On
By: SilentPatriot @ 11:59 AM - PDT

Former Surgeon General Richard Carmona's testimony has once again highlighted the extent to which the Bush administration suppresses and manipulates science to fit their narrow ideological view. Whether it's stem cell research, global warming, the Plan B contraceptive, or abstinence-only education, they consistently put appeasing their extremist, fringe base over the interests of the country at large. CNN's Christine Romans details the many battles in Bush's War on Science.
Click here to view the video...
TONY SNOW: But nobody, as far as I could tell, was, "muzzling" him. But on the other hand, there is certainly nothing scandalous about saying to somebody who was a presidential appointee, you should advocate the President's policies.
That about says it all: If appointed by the Bush administration, you are required to advocate their policies, even if that means suppressing and distorting facts at the expense of the well-being of those you are in office to serve.
The American Prospect's Chris Mooney has written the definitive book on the GOP's War on Science. You can see his keynote address to Planned Parenthood here.
Special Comment: On Michael Chertoff's Gut
----------------- Bulletin Message -----------------
From: TPO
Date: Jul 13, 2007 9:17 AM
Special Comment: On Michael Chertoff's Gut
By: Nicole Belle @ 6:47 PM - PDT

Digg It!!!


Keith Olbermann lets the Secretary of Homeland Security, MichaelChertoff, know how insecure the homeland must be if we are to rely on his "gut."
So there are your choices: bureaucratic self-protection, political manipulation of the worst kind, the dropping of opaque hints, a gaffe backfilled by an "instant report," or the complete disintegration of our counter-terror effort.

Even if there really is never another terror attempt in this country, we have already lost too much in these last six years, to now have to listen to Michael Chertoff's gut, no matter what its motivation.
John Amato: "I wrote about Chertoff's "gut" remark the other day which resonated throughout the blogosphere and said he should be fired for it. O'Reilly liked it because he's paid to say that about "Chertgut."….Olbermann had a few choice words of his own." Transcripts below the fold…

(Read the rest of this story…)
DoD No Bid Contracts Has "Put Troops At Risk"
----------------- Bulletin Message -----------------
From: TPO
Date: Jul 13, 2007 9:30 AM
Report: DoD No Bid Contracts Has "Put Troops At Risk"
By: Nicole Belle @ 6:00 PM - PDT

Digg It!!!


This literally makes me so angry that my hands are shaking as I type this. For all the rhetoric that gets spun out in the media that the anti-war movement is hurting the troops, here is veryreal, very tangible proof that the troops ARE being hurt. But not by those of us who want them out of harm's way. No, they're being hurt by those who decided to send them there.
A study completed in late June by the Pentagon's Inspector General concludes that the Department of Defense (DoD) has risked the lives of U.S. troops in Iraq due to malfeasance in awarding and monitoring contracts for badly-needed armored vehicles.

The study, which was requested by Democratic Congresswoman Louise Slaughter of New York, found that since 2000 the DoD has awarded "sole-source" contracts valued at $2.2 billion to just two companies, Force Protection, Inc.(FPI) and Armor Holdings, Inc (AHI).

Inspector General auditors found that the Marine Corps Systems Command (MCSC) made these two companies the sole providers of armored vehicles and armor kits for troops, despite knowing that other suppliers may have produced the equipment so desperately needed in Iraq substantially faster. Both manufacturers fell far behind delivery schedules, while AHI also produced inadequate and faulty equipment.
Rep. Louise Slaughter has really been at the forefront of demanding answers. Please give her some props for her hard work and commitment.
Bush blames Saddam for the US attack of Iraq
----------------- Bulletin Message -----------------
From: TPO
Date: Jul 13, 2007 9:46 AM
Bush blames Saddam for the US attack of Iraq and says: "there is a war fatigue in America"
By: John Amato @ 2:58 PM - PDT

Digg It!!!

Talk about a bunch of crap oozing out of Bush's mouth today at his presser. Bush and Cheney never wanted to solve the fake Iraq threat diplomatically. He has the nerve to say it was Saddam's fault. They treated the idea of war just like a schoolyard fight between teenagers. Paul O'Neil stated in his book "The Price of Loyalty," that even before the administration took office their primary target was Iraq which was pushed by Wolfowitz. In Woodward's "Plan of Attack," it was stated that the Bushies wanted to topple Iraq and 9/11 turned into the perfect excuse to do just that. It's really interesting to read these books now after so much evidence has been finally brought to our eyes.



Q Mr. President, you started this war, a war of your choosing, and you can end it alone, today, at this point — bring in peacekeepers, U.N. peacekeepers. Two million Iraqis have fled their country as refugees. Two million more are displaced. Thousands and thousands are dead. Don't you understand, you brought the al Qaeda into Iraq.

THE PRESIDENT: Actually, I was hoping to solve the Iraqi issue diplomatically. That's why I went to the United Nations and worked with the United Nations Security Council, which unanimously passed a resolution that said disclose, disarm or face serious consequences. That was the message, the clear message to Saddam Hussein. He chose the course.

Q Didn't we go into Iraq –

THE PRESIDENT: It was his decision to make. Obviously, it was a difficult decision for me to make, to send our brave troops, along with coalition troops, into Iraq.

(Read the rest of this story…)
Overprivileged Executive
----------------- Bulletin Message -----------------
From: TPO
Date: Jul 13, 2007 12:50 PM
July 11, 2007
EDITORIAL; Overprivileged Executive

It is hardly news that top officials in the current Justice Department flout the law and make false statements to Congress, but the latest instance may be the most egregious. When Attorney General Alberto Gonzales wanted the USA Patriot Act renewed in the spring of 2005, he told the Senate, "There has not been one verified case of civil liberties abuse." But The Washington Post reported yesterday that just six days earlier, the F.B.I. had sent Mr. Gonzales a report saying that it had obtained personal information it should not have.

This is hardly the first time Mr. Gonzales has played so free and loose with the facts in his public statements and Congressional testimony. In the United States attorneys scandal — the controversy over the political purge of nine top prosecutors — Mr. Gonzales and his aides have twisted and mutilated the truth beyond recognition.

Congress and the American public need to know all that has gone on at the Justice Department. But instead of aiding that search for the truth, President Bush is blocking it, invoking executive privilege this week to prevent Harriet Miers, the former White House counsel, and Sara Taylor, a former top aide to Karl Rove, from telling Congress what they know about the purge of federal prosecutors.

Mr. Bush's claim is baseless. Executive privilege, which is not mentioned in the Constitution, is a judge-made right of limited scope, intended to create a sphere of privacy around the president so that he can have honest discussions with his advisers. The White House has insisted throughout the scandal that Mr. Bush — and even Mr. Gonzales — was not in the loop about the firings. If that is the case, the privilege should not apply.

Even if Mr. Bush was directly involved, Ms. Miers and Ms. Taylor would have no right to withhold their testimony. The Supreme Court made clear in the Watergate tapes case, its major pronouncement on the subject, that the privilege does not apply if a president's privacy interests are outweighed by the need to investigate possible criminal activity. Congress has already identified many acts relating to the scandal that may have been illegal, including possible obstruction of justice and lying to Congress.

The White House argues that its insistence on the privilege is larger than this one case, that it is protecting the presidency from inappropriate demands from Congress. But the reverse is true. This White House has repeatedly made clear that it does not respect Congress's constitutional role. If Congress backs down, it would not only be compromising an important investigation of Justice Department malfeasance. It would be doing serious damage to the balance of powers.

Ms. Taylor is scheduled to testify before the Senate Judiciary Committee today, and Ms. Miers before the House committee tomorrow. They are expected to claim executive privilege. If they do, Congress should use the powers at its disposal, including holding them in contempt, to compel their testimony.
Oh gee dubs...
----------------- Bulletin Message -----------------
From: dEd Grimley
Date: Jul 13, 2007 12:54 PM
A new intelligence report shows that al-Quaida is back to the operational levels it was at before 9/11. According to Bush, this proves he made the right move going to war with Iraq. Uuuuuuuuuuuuuuuuuuuuuuuhhhhhhhhh.....maybe I'm crazy, but doesn't that prove that he hasn't been fighting al-Quaida?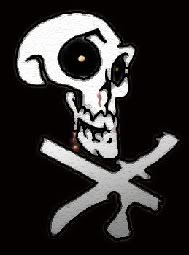 Unhealthy Interference
----------------- Bulletin Message -----------------
From: TPO
Date: Jul 13, 2007 2:50 PM
July 12, 2007
EDITORIAL; Unhealthy Interference

Even those who have grown cynical over the Bush administration's relentless manipulation of scientific views to fit its political and ideological agenda must have been surprised at the sheer breadth of interference described by the former surgeon general, Dr. Richard Carmona.

The official job description calls for the surgeon general to serve as "America's chief health educator." But the Bush administration instead tried to turn Dr. Carmona into a propagandist and political cheerleader, and when he refused to go along, it stopped him from speaking at all on a host of essential health issues.

Dr. Carmona told a House committee that the administration would not allow him to speak on the scientific and medical aspects of stem cell research, emergency contraception, comprehensive sex education and prison or mental health issues. He said a surgeon general's report on global health issues was quashed because he refused to insert glowing references to the efforts of the Bush administration. His report on prisoners' health care was held up for fear it would lead to demands for costly reforms.

Other disturbing improprieties included an order that Dr. Carmona insert President Bush's name at least three times on every page of his speeches, requests that he make political speeches on behalf of Republican candidates and an admonition not to speak to a group affiliated with the Special Olympics because of the charity's longtime association with the Kennedy family.

It all sounds so ham-handedly partisan that it would be laughable if it weren't so damaging to the public's understanding of important public health issues. Dr. Carmona declined to name his tormentors but made it clear that they included assistant secretaries in the Department of Health and Human Services as well as other top political appointees.

What to do about such interference needs to be high on the agenda when the Senate health committee holds a confirmation hearing today on Dr. James Holsinger, the president's nominee to become the next surgeon general. The main subject to be probed, aside from Dr. Holsinger's professional qualifications, is whether he still holds the views he has expressed in the past that seem hostile to gay men and lesbians. Now, in the wake of Dr. Carmona's revelations, it will also be important to ask Dr. Holsinger what steps he would take to keep the office from being politicized.

Beyond that, oversight committees in the House and the Senate must look for ways to protect the position from future political interference. Dr. Carmona testified alongside two other former surgeons general who also met political resistance, but nothing close to what Dr. Carmona experienced during four years of service in the Bush administration.

A first step is to stop thinking of the surgeon general as an agent of any administration and instead view the job as a national ombudsman for public health. The post could be given its own specified staff and budget — it currently relies on the Department of Health and Human Services — freeing it to pursue topics without administration approval. Or the position could be made even more independent, much like the inspectors general who root out waste and corruption.

Congress could also ban any effort to censor or delay the surgeon general's reports and speeches. If this White House doesn't understand why that independence is so important to the nation's health, the American public certainly should.
Give 'em HELL Dennis [Video]
----------------- Bulletin Message -----------------
From: TPO
Date: Jul 13, 2007 6:26 PM
Thanks~
Blu222
Substance D
Tim Rambo
Keith (enemy combatant for peace)
DJLenaDOT


Skeptical Online Dictionaries
----------------- Bulletin Message -----------------
From: The A-Team
Date: Jul 13, 2007 10:20 AM
----------------- Bulletin Message -----------------
From: The Secret Delusion
Date: Jul 12, 2007 4:07 PM


From:
No Indoctrination
Jussi K. Niemelä

Sometimes good, reliable data on controversial subjects are hard to find. But fortunately we have some very good sources online!

Risto Selin: Ihmeellinen Maailma (Finnish)

Robert Todd Carroll: The Skeptic's Dictionary

James Randi: An Encyclopedia of Claims, Frauds, and Hoaxes of the Occult and Supernatural

We are The A-Team and we approve this message.
What theists don't ask
----------------- Bulletin Message -----------------
From: TPO
Date: Jul 13, 2007 3:31 PM
What theists don't ask
Kazim, 13/07/2007| The Atheist Experience
Michael Gerson has written a piece in the Washington Post entitled "
What Atheists Can't Answer
." As I mentioned on my last show appearance, often these kinds of claims come about because theists don't bother talking to any atheists before coming to conclusions about what they think.
The heart of this article is this:
"So I merely want to pose a question: If the atheists are right, what would be the effect on human morality?"
Later it is re-expressed in this way:
"So the dilemma is this: How do we choose between good and bad instincts? Theism, for several millennial, has given one answer: We should cultivate the better angels of our nature because the God we love and respect requires it. While many of us fall tragically short, the ideal remains."

As people know who watch or listen to our shows, we've grappled with those questions frequently in recent years. The problem with the question "How do we choose between good and bad instincts?" is that it's a non-trivial philosophical issue, about which tremendous volumes have been written by philosophers for many centuries. Folks like Michael Gerson believe that they have scored a good point when they essentially ask us to give them an simple answer in a thirty second sound-bite or even an 800 word column. Then they falsely assert that religion provides that easy answer.
You want a sound bite? As always, take a cue from the
Euthyphro Dilemma
. You don't need to play the game of trying to appear to have all the answers; it is sufficient in this case to point out that theists do not have any answers either. The counter-question is "How does inventing a god help us to choose between good and bad instincts?" Then you can follow up immediately by pointing out awful things that God can and does ask people to do in the Bible. You can take your pick from slaughtering entire cities and taking the virgin girls to be unwilling brides; being prepared to stab your first born son to death as a test of loyalty; millenia of unabashed support for slavery; etc. Not to mention modern applications of religion, such as flying planes into buildings.
In this case, pleading "That's the old testament" or "Only Muslims fly planes into buildings" is completely irrelevant. Michael Gerson didn't make an argument for modern liberal Christianity; he made the more general claim that believing in a higher power solves the problem of morality. Of course it doesn't. Belief in a higher power simply adds a level of arbitrary abstraction to your moral decisions. You are no less likely to commit acts of atrocity, only now you are free to attribute these actions to the deity of your choice. Instead of picking your morals, you are picking your god, as well as your interpretation of what the god wants.
Here in the west, only a few extremists are willing to take Biblical morality at face value, including (for example) stoning unruly children to death, but these are not the sorts of people you want to spend much time talking to. Most people are ready to argue that they shouldn't be expected to accept some of these edicts that were supposedly directed by God. At that point, the question of "Where do you atheists get their morality?" is easily answered: "It's probably about the same place YOU get your morality, since it clearly isn't from God."
That's most of what the article is about, although there are a couple of other assertions that are worth commenting on. The first paragraph of the article says:
"British author G.K. Chesterton argued that every act of blasphemy is a kind of tribute to God, because it is based on belief. 'If anyone doubts this,' he wrote, 'let him sit down seriously and try to think blasphemous thoughts about Thor.'"
Right. That totally makes sense. Because every time you criticize something, you are secretly supporting it. Doesn't matter what it is. If you stop and think "Hey, I saw my mom sneaking around my bedroom, I wonder if she left that money under my pillow?" you are paying tribute to the tooth fairy. If you say "Suicide jihadists are idiots to believe that they will get 72 virgins in the afterlife" you are paying tribute to their notion of an afterlife.
I wonder if anyone will ever catch on that this argument boils down to nothing more than "I know you are, but what am I?"
Gerson also states:
"And I suspect that a certain kind of skeptic would remain skeptical even after a squadron of angels landed on his front lawn."
This, too, is a fairly common desperate move to use against atheists. Theists realize that the actual evidence that is available to prove the existence of God is piss-poor, so in frustration they make up hypothetical rock solid evidence, which does not really exist. By making the unsupported claim that atheists wouldn't even believe THAT, they manage to shift the discussion away from the poorness of the actual evidence, and turn it into an unwarranted assumption about how unreasonable atheists are in their imaginary alternative universe.
Still, just so we are clear, let me state this for the record. If a squadron of angels landed on my front lawn and started chatting me up about God, I'd be pretty easy to convince at that point.
There. Now God knows exactly what he can do to make me renounce atheism. Where's my squadron of angels?
Labels: mass media bunk, new atheism
American Atheists Convention on C-SPAN
----------------- Bulletin Message -----------------
From: TPO
Date: Jul 13, 2007 6:18 PM
From:
Substance D
Dan

American Atheists Convention on C-SPAN
FriendlyAtheist, 12/07/2007| Friendly Atheist
Last April's American Atheists convention in Seattle was taped by C-SPAN.
Excerpts from it will be airing this Saturday night at 8:00 PM (EST) on the show American Perspectives.
If they included my speech in there, drinks all around!
(via NoGodBlog)
"What Atheists Can't Answer"!! (WTF is this crap?)
----------------- Bulletin Message -----------------
From: ATHEISTS AGNOSTICS SKEPTICS & HUMANISTS ON MYSPACE
Date: Jul 13, 2007 7:25 PM
Keith (enemy combatant for peace)

What a bunch of crap this article is, it would take me several days to refute all the fallacies in it, not going to bother, Thanks BlueGreenEarth / ESEI

Now here is some sad-ass shite. Check this - "So the dilemma is this: How do we choose between good and bad instincts? Theism, for several millennia, has given one answer: We should cultivate the better angels of our nature because the God we love and respect requires it. While many of us fall tragically short, the ideal remains. Atheism provides no answer to this dilemma." How f*ckin' ridiculous! the reason morality can be gleaned from theism and not atheism? 'better angels'!! WTF! I am an atheist, and even I can do better than that 'against' my beliefs - and, no, I sure DON'T think religion leads to better morals, and even if it did how exactly does referring to fairies at the bottom of the garden relate to ethics? These people just hate people - they are, apparently, all ignorant apes (ironic, given the insistenace that we don't evolove from similar creatures - if they have such a low opinion of the majority, then why not EMBRACE the idea?), not paying attention to the cosmic message of hope from the sky-god they invented (in the Bronze Age). Really, what a hopeless and existentially bereft vison religion really offers, once you scratch the positive spiritualist bull and look at the underside of those same beliefs...

- Tim

Washington Post

What Atheists Can't Answer
By Michael Gerson
Friday, July 13, 2007; A17

British author G.K. Chesterton argued that every act of blasphemy is a kind of tribute to God, because it is based on belief. "If anyone doubts this," he wrote, "let him sit down seriously and try to think blasphemous thoughts about Thor."

By the evidence of the New York Times bestseller list, God has recently been bathed in such tributes. An irreverent trinity -- Christopher Hitchens, Sam Harris and Richard Dawkins -- has sold a lot of books accusing theism of fostering hatred, repressing sexuality and mutilating children (Hitchens doesn't approve of male circumcision). Every miracle is a fraud. Every mystic is a madman. And this atheism is presented as a war of liberation against centuries of spiritual tyranny.

Proving God's existence in 750 words or fewer would daunt even Thomas Aquinas. And I suspect that a certain kind of skeptic would remain skeptical even after a squadron of angels landed on his front lawn. So I merely want to pose a question: If the atheists are right, what would be the effect on human morality?

If God were dethroned as the arbiter of moral truth, it would not, of course, mean that everyone joins the Crips or reports to the Playboy mansion. On evidence found in every culture, human beings can be good without God. And Hitchens is himself part of the proof. I know him to be intellectually courageous and unfailingly kind, when not ruthlessly flaying opponents for taking minor exception to his arguments. There is something innate about morality that is distinct from theological conviction. This instinct may result from evolutionary biology, early childhood socialization or the chemistry of the brain, but human nature is somehow constructed for sympathy and cooperative purpose.

But there is a problem. Human nature, in other circumstances, is also clearly constructed for cruel exploitation, uncontrollable rage, icy selfishness and a range of other less desirable traits.

So the dilemma is this: How do we choose between good and bad instincts? Theism, for several millennia, has given one answer: We should cultivate the better angels of our nature because the God we love and respect requires it. While many of us fall tragically short, the ideal remains.

Atheism provides no answer to this dilemma. It cannot reply: "Obey your evolutionary instincts" because those instincts are conflicted. "Respect your brain chemistry" or "follow your mental wiring" don't seem very compelling either. It would be perfectly rational for someone to respond: "To hell with my wiring and your socialization, I'm going to do whatever I please." C.S. Lewis put the argument this way: "When all that says 'it is good' has been debunked, what says 'I want' remains."

Some argue that a careful determination of our long-term interests -- a fear of bad consequences -- will constrain our selfishness. But this is particularly absurd. Some people are very good at the self-centered exploitation of others. Many get away with it their whole lives. By exercising the will to power, they are maximizing one element of their human nature. In a purely material universe, what possible moral basis could exist to condemn them? Atheists can be good people; they just have no objective way to judge the conduct of those who are not.

The death of God has greater consequences than expanded golf time on Sunday mornings. And it is not simply religious fundamentalists who have recognized it. America's Founders embraced public neutrality on matters of religion, but they were not indifferent to the existence of religious faith. George Washington warned against the "supposition that morality can be maintained without religion." The Founders generally believed that the virtues necessary for self-government -- self-sacrifice, honesty, public spirit -- were strengthened by religious beliefs and institutions.

None of this amounts to proof of God's existence. But it clarifies a point of agreement -- which reveals an even deeper division. Atheists and theists seem to agree that human beings have an innate desire for morality and purpose. For the theist, this is perfectly understandable: We long for love, harmony and sympathy because we are intended by a Creator to find them. In a world without God, however, this desire for love and purpose is a cruel joke of nature -- imprinted by evolution, but destined for disappointment, just as we are destined for oblivion, on a planet that will be consumed by fire before the sun grows dim and cold.

This form of "liberation" is like liberating a plant from the soil or a whale from the ocean. In this kind of freedom, something dies.

[email protected]
Atheist Stand-up Comedian, Jamie Kilstein
I MADE THE TOP 10 VOTE AGAIN SAVE DEMOCRACY!!
----------------- Bulletin Message -----------------
From: Jamie Kilstein
Date: Jul 7, 2007 6:28 PM
I MADE THE TOP 10! VOTE AGAIN SAVE DEMOCRACY!
REGISTER HERE
http://famecast.com/registerfan.php
VOTE HERE http://famecast.com/contest/centerstage.php?stage_id=6&round_id=59
Lots of people on the list have been cheating with bots and multiple acounts so if you could repost this and help out that would be swell.Mailing lists bullitains, anything! Thanks so much. This could get me out of living in my car.
And even though I am desperate for cash I will donate 1000 bucks to Democracy Now! Independent media is the only way to get real news. If you are not familiar
go to democracynow.org Haza!
J
Jamie Kilstein - Drugs Stand UP
WHY I LIT MY RADIO ON FIRE AND THREW IT OFF OF THE BALCONY
Worship the Invisible Pink Unicorn
----------------- Bulletin Message -----------------
From: The A-Team
Date: Jul 13, 2007 2:27 PM
----------------- Bulletin Message -----------------
From: The Un-Dead Sacredness (Meng long guojiang)
Date: Jul 13, 2007 9:51 AM


RE: Worship the Invisible Pink Unicorn
----------------- Bulletin Message -----------------
From: Corporations_Ate_My_BABY!
Date: Jul 13, 2007 5:24 AM


1.



2.



3. with the Beatles?



We are The A-Team and we approve this message.
The darkness of godlessness lets wisdom shine.